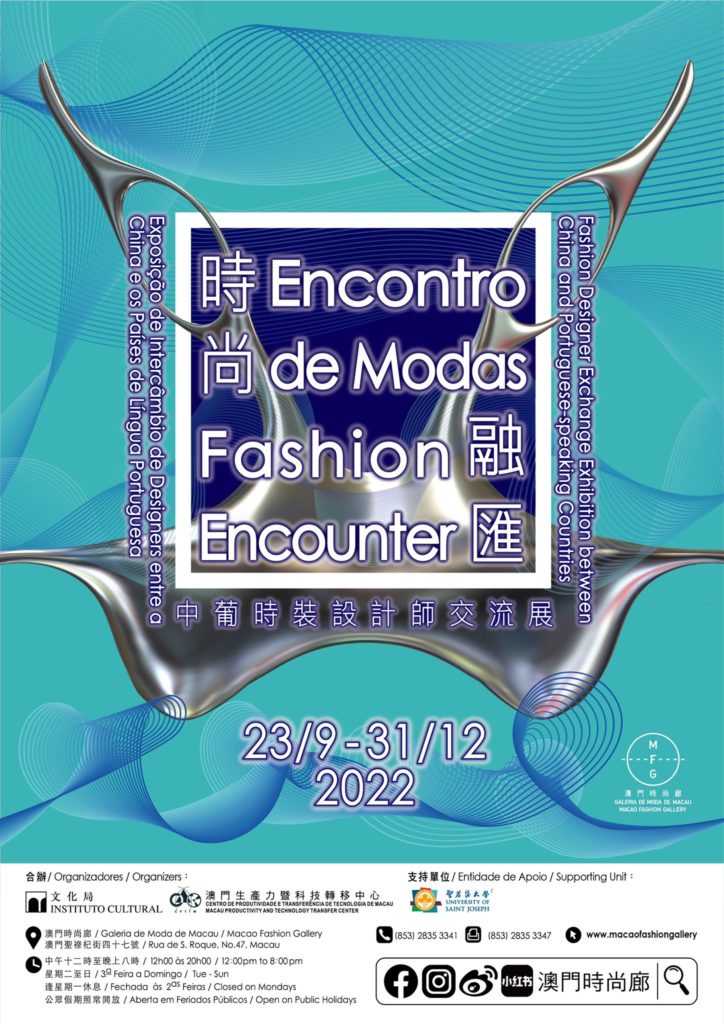 Fashion Encounter – Fashion Designer Exchange Exhibition between China and Portuguese-speaking Countries
Introduction
Macao has been nurtured by Chinese and Portuguese cultures for more than 400 years and maintains close ties and exchanges with Portuguese-speaking countries in terms of economics, religion, and customs, as well as humanities and society. In order to establish the city as a "Cultural Exchange Center between China and Portuguese-speaking Countries", Macao has been strengthening its ties with Portuguese-speaking countries in recent years, and the continuous exchanges have enriched the cultural and creative aspects of people's lives and spirits. When it comes to fashion design, despite the differences between Chinese and Western cultural roots, the search for the highest level of aesthetics remains the same, and this is where the unique charm of fashion is born.
With the theme "characteristics of Chinese and Portuguese culture", the "Fashion Encounter – Fashion Designer Exchange Exhibition between China and Portuguese-speaking Countries" brings together the creative forces of participating designers to present excellent Macao and Portuguese designs, showcasing the contemporary fashion and creativity of China and Portuguese-speaking countries, in an effort to facilitate exchanges between diverse cultures.
Macao fashion designer Isabella Choi and Portuguese designer Ana Cardoso have each drawn from their cultural genes and cultural literacy to incorporate Chinese and Portuguese cultural elements with creativity into their collections. Isabella Choi combines the elements of Cantonese opera costumes and Portuguese folk dance costumes in her collection, and Ana Cardoso combines traditional Chinese tailoring with the pattern of Portuguese "Azulejo" tiles in her collection. Each designer presents four works in this exhibition, where they both fully demonstrate the beauty of exchange and coexistence between Chinese and Portuguese cultures.
This exhibition is made possible thanks to the support of the University of Saint Joseph.
Macao Fashion Gallery
Exhibition Date:23/9-31/12/2022
Opening hours: 12pm – 8pm (closed on Mondays, open on public holidays)
Venue: Rua de S. Roque, No. 47, Macao
Enquiries: (853) 2835 3341 (during office hours)
Website: www.macaofashiongallery.com
Free admission