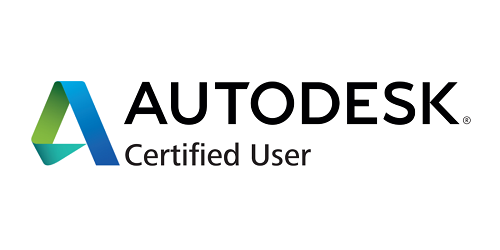 Exam Title

Autodesk Certified User (ACU)

Introduction

Autodesk® certifications are industry-recognized credentials that can help designers, engineers, and makers succeed at any stage of their career. As more and more industries experience a skills gap as they hire new talent, Autodesk certifications provide a reliable validation of skills and knowledge. An official certification from Autodesk can start with the Autodesk Certified User certification to enhance academic success and prepare for college or a career. 

Target audience

Those who are engaged in the construction industry, geographic information system, digital media and other industries, or those who are interested in digital design.

Format

The ACU exams include multiple, smaller projects to assess candidate skills within Autodesk applications. Candidates are tested on one project at a time, once that project is complete they will move onto the next within the Autodesk applications. The test duration is approximately 1 hour. The results will be displayed accordingly after the exam is completed, the test candidate also has the ability to print the score report from his or her Certiport online account or profile.

Applications

Autodesk AutoCAD Certified User Exam

Autodesk Revit Architecture Certified User Exam

#only available for version 2019

Duration

50 minutes

Exam Date

(PDAC)

(Note 1)

2021-04-18

2021-05-23

2021-06-20

2021-07-25

2021-08-22

2021-09-19

2021-10-31

2021-11-14

2021-12-12

Candidates are required to take the test at 10:00 am on the specified date above.

Fee

MOP 680 (each subject)

Registration

Exam Fee or PDAC (if applicable)

Deadline for registration: 7 working days before the exam date.

Contact

CPTTM – Professional Exam Resources Unit

Website: www.cpttm.org.mo/qualification

E-mail: vqa@cpttm.org.mo

Tel: (853)28781313

Address : Rua de Xangai, 175, Ed. ACM, 7th Fl., Macau
* CPTTM reserves the right to change any other arrangements for the above examinations.
Note 1: Candidates can apply for up to 2 subjects for each exam date, but candidates who use PDAC to pay the exam fees can only apply for 1 subject on the same day.
Notes:
---
ACP AutoCAD/ Revit Architecture are applicable to the scope of awards in 2021. For further information and application, please refer to the website of the Talents Development Committee.